BROADCAST PLAYOUT
Broadcast Playout facility supports daily operations of broadcasting live or pre-recorded contents such as movies, commercials or advertising to air or Internet.
We provide turnkey solution to deliver Playout facility services including Master Control Rooms with extensive visual and audio monitoring, live commentary rooms, Multi Channels Playout, Centralised storage and Digital Archive System.
POST PRODUCTION
BES had successfully deployed many sites of Post Production facility in the regions.
We offers state-of-art editing, graphics and audio suits together with comprehensive portfolio of Video and Audio editing software partners to build first class post production suites for our customer.
MEDIA ASSET MANAGEMENT
We provide proven browser based Digital Asset Management system for most broadcast stations. We uniquely equipped the workflow to meet your digital asset management needs regardless of your organizations' size, industry or location.
BES had successfully deployed many sites of Media Asset Management facility in the regions.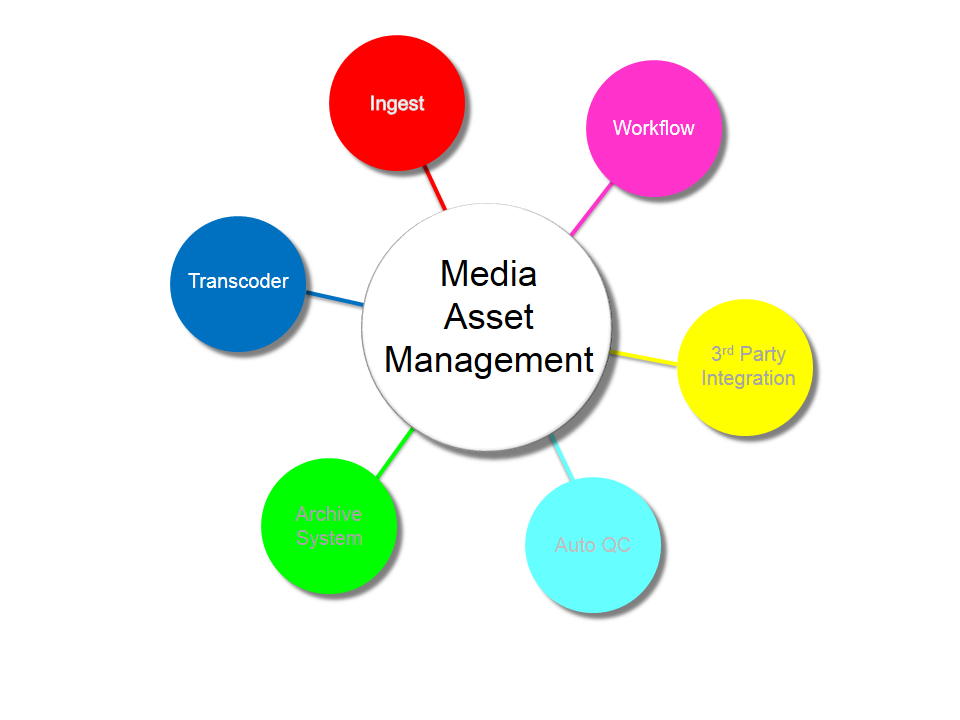 OVER THE TOP
Internet-based delivered TV service through OTT has been growing in the broadcast market.
We provide solution for the broadcaster to efficiently deliver their contents to the Internet and mobile users.
STORAGE
We provide a unique combination of specialized storage solutions for traditional, virtual and cloud environments that was tailored for our customer.
With the comprehensive portfolio of best-in-class disk, tape and software products that we partner with, we enable customers to address their most demanding workflow challenges and opportunities seamlessly.